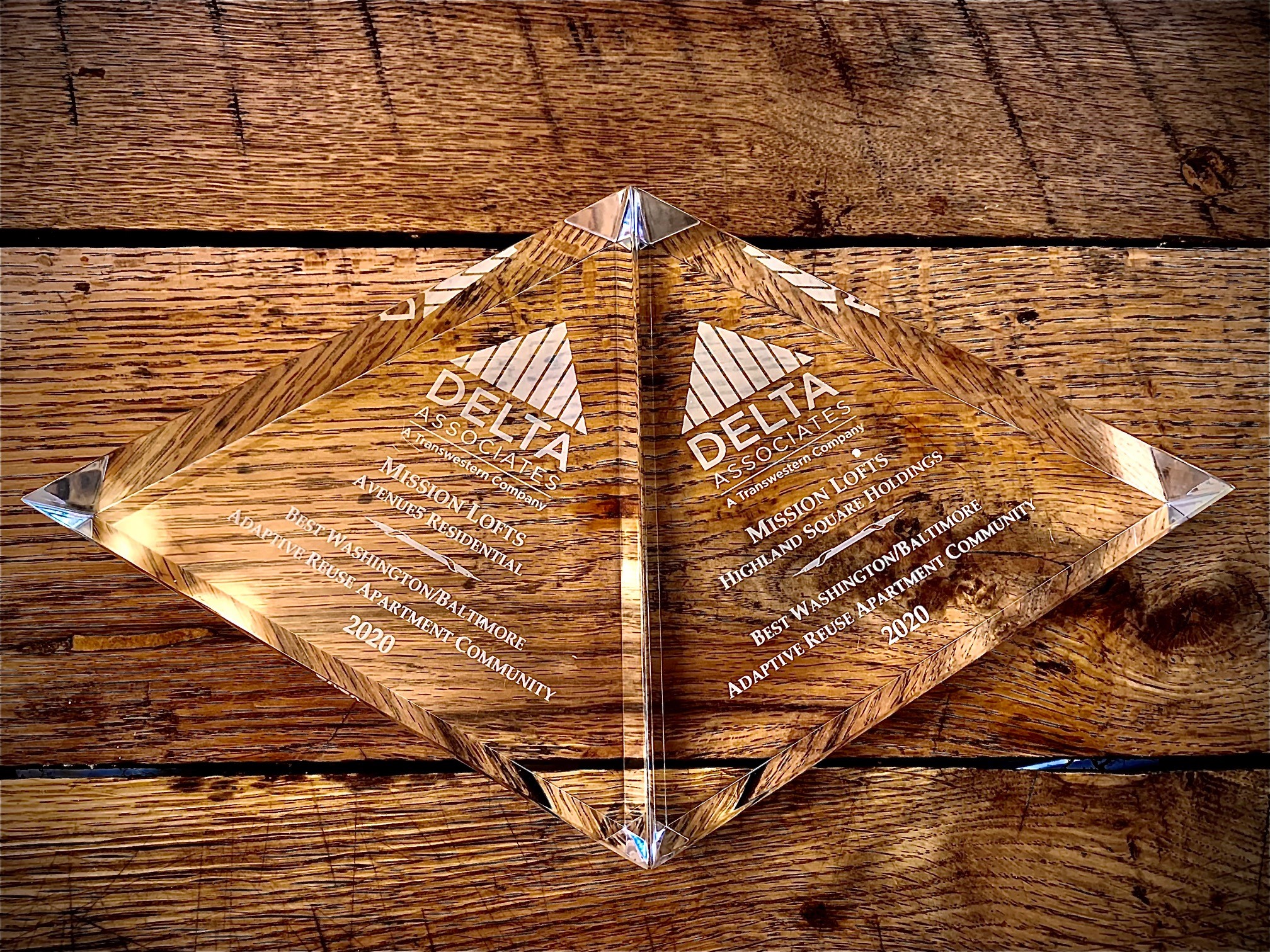 What Is The Delta Associates Awards?
The Washington/Baltimore Multifamily Market Overview and Awards for Excellence ceremony recognizes apartment and condominium communities from Washington, Suburban Maryland, Virginia and Baltimore. The presentation discusses the economic overview of the Washington/Baltimore region as well as the overview and forecast of the apartment and condo market in the region. Awards are based on independent factors, such as lease-up or sales pace for an apartment or condo building.
What Did Mission Lofts Win?
Mission Lofts was awarded the Delta Associates "Best Washington/Baltimore Adaptive Reuse Apartments Community" in 2020
It's Finally Here
Live. Work. Collaborate.
Join this innovative community of diverse cultures and lifestyles, where your neighbor might become your biggest client, best friend, or both! Enjoy the increased productivity derived from eliminating your daily commute. Or just live in a beautiful, brand-new, loft-style apartment designed just for you.
Mission Lofts is where you belong!

Business Hours
Monday:

9 AM

to

- 6 PM

Tuesday:

9 AM

to

- 7 PM

Wednesday:

9 AM

to

- 6 PM

Thursday:

9 AM

to

- 7 PM

Friday:

8 AM

to

- 5 PM

Saturday:

10 AM

to

- 5 PM

Sunday:

12 PM

to

- 5 PM