El Martez Jones Testimonial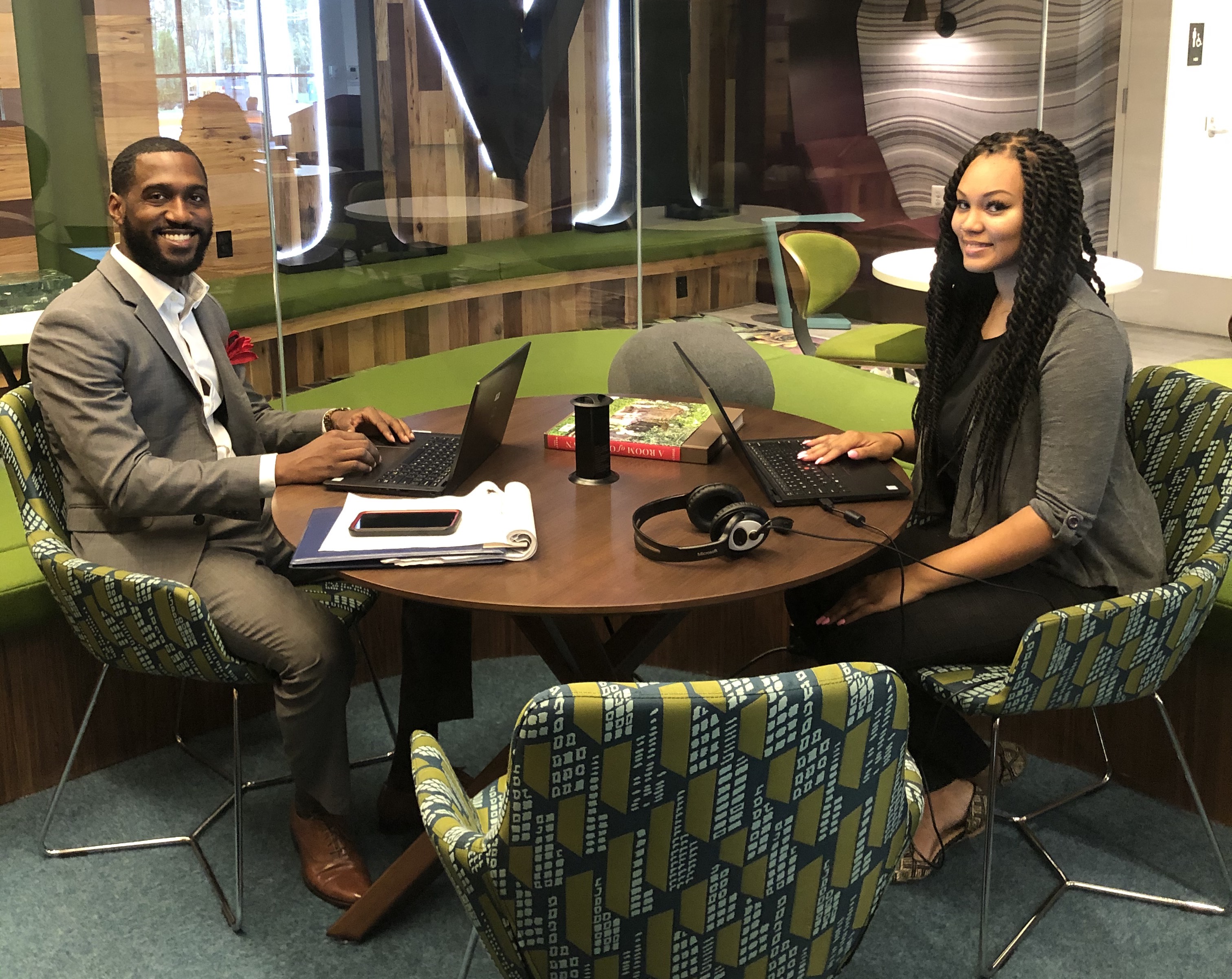 El'Martez Jones
Senior Human Capital Analyst
What do you like best about working at Mission Lofts?
I like that I can work out of my unit or head downstairs to use one of several conference rooms offered for my larger meetings. Also, the residents are very friendly, the atmosphere has a very professional yet cozy feel, and it's quiet. Also, offered as an amenity, I can walk within feet from any meeting space and grab a cup of coffee (money saver) to get me through demanding days.
What is your favorite working space?
Hmm, that's a tough one. I'd have to say the larger conference room(with the white board) when I'm conducting high-level meetings. For level lower, staff, or brainstorming sessions, I tend to navigate to the rooms with the sofas; that way I can tap more into my creative side.
How does Mission Lofts help you in the current work situation?
Honestly, I couldn't have made a better decision in choosing Mission Lofts. My agency is currently on Phase II of our telework agreement with no plans of rolling out Phase III until some time next year. That said, I have everything I need here! A normal day for me consists of: Logging into work to catch up on emails and schedule planning; walking downstairs to host meetings; using the full-size gym at noon; and simply heading back upstairs in the comfort of my home via a quick elevator ride. I think Mission Loft is spoiling me! We sometimes forget that we're in a pandemic! This is the ideal virtual work environment.
It's Finally Here
Live. Work. Collaborate.
Join this innovative community of diverse cultures and lifestyles, where your neighbor might become your biggest client, best friend, or both! Enjoy the increased productivity derived from eliminating your daily commute. Or just live in a beautiful, brand-new, loft-style apartment designed just for you.
Mission Lofts is where you belong!

Business Hours
Monday:

9 AM

to

- 6 PM

Tuesday:

9 AM

to

- 7 PM

Wednesday:

9 AM

to

- 6 PM

Thursday:

9 AM

to

- 7 PM

Friday:

8 AM

to

- 5 PM

Saturday:

10 AM

to

- 5 PM

Sunday:

12 PM

to

- 5 PM